Ecumenics without churchs by www.quaccheri.it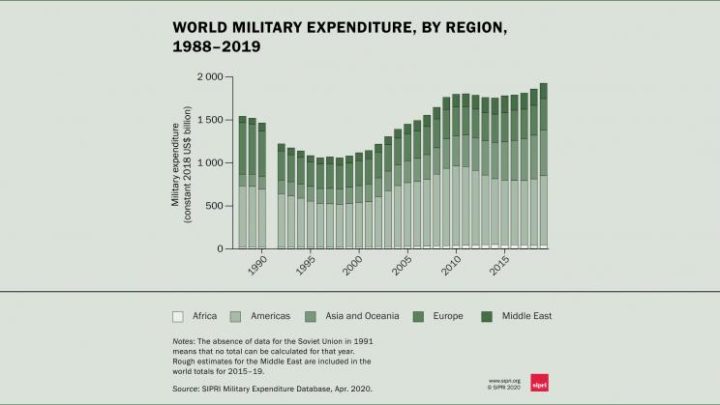 Total global military expenditure rose to $1917 billion in 2019, according to new data from the Stockholm International Peace Research Institute (SIPRI). The total for 2019 represents an increase of 3.6 per cent from 2018 and the largest annual growth in spending since 2010.
The five largest spenders in 2019, which accounted for 62 per cent of expenditure, were the United States, China, India, Russia and Saudi Arabia. This is the first time that two Asian states have featured among the top three military spenders.
View original post 897 altre parole