Ecumenics without churchs by www.quaccheri.it
30.08.2020-The Ecologist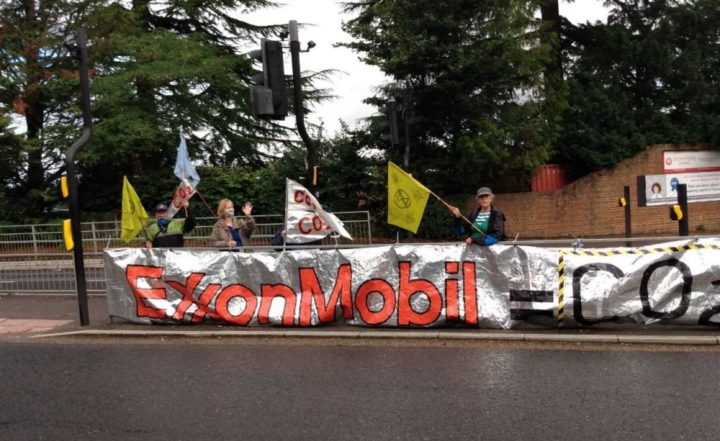 Eco-activists demonstrate outside ExxonMobil's HQ to demand end to oil production and greenwashing.
Extinction Rebellion is today protesting outside ExxonMobil's UK Headquarters in Leatherhead to demand the oil company halts a major $96bn plan to open new oil and gas fields.
The protestors accusethe oil company of trying to cloak its continuing drive for greater oil and gas production behind a "greenwashing" campaign.
ExxonMobil plans to invest $167bn in new oil and gas fields over the next 10 years despite the escalating climate crisis. This compares to just $9bn spent by the oil giant since the year 2000 on developing or deploying low carbon technology.
Reckless
Kirsty Ankiewicz, a graphic designer living in Epsom, said: "For the sake of my children and yours, companies like ExxonMobil cannot be allowed to destroy what is left of our…
View original post 337 altre parole